Derby Same Day Couriers
24 Hours a Day, 7 Days a Week, 365 Days a Year
Derby same day courier service is based in the heart of the UK -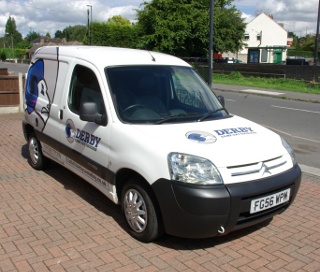 providing Motorcycle and Van couriers to and from Derby and across the UK. We're centrally based, so packages to and from Derby are no problem.
Each of our couriers carry GPS SatNav and a Mobile Phone to ensure a fast and reliable same day courier service.
Backed by our Proof of Delivery, your urgent packages' safe and speedy arrival is as important to us as it is to you.
Call us on 01332 771716
Derby Same Day Couriers.

MAJOR CREDIT/DEBIT CARDS ACCEPTED